Data Science for Social Good
We use data to benefit society in the broadest possible way
Data Science for Social Good
"Social Good" /ˈsoʊʃəl ɡʊd/: "A good, service or activity that benefits the largest number of people in the largest possible and most equitable way"
"Data for Social Good" /ˈdeɪ.t̬ə /ˈsoʊʃəl ɡʊd/: "A multi-pronged initiative to steward the use of data, data science, and artificial intelligence as to generate insights and inform actions that benefit the largest number of people in the largest possible and most equitable way, and to facilitate more data collaboration across all sectors of society, with a special focus on the role of nonprofits and foundations".
Our initiative on Data Science for Social Good aims at integrating:
Cutting-edge scientific and applied knowledge on the applications of data-driven methods, sustained by years of investment in Data Science and Complex Systems research
Training and networking experiences for the first generation of professionals focusing on data sharing and social impact
Deep expertise and experience in the design and governance of data collaborations aimed at generating public value
A fast-growing technology and cultural hub: OGR Torino.
The Data Science for Social Good Center
The Data Science for Social Good Center is a knowledge hub targeting the challenge of using Data Science and Artificial Intelligence to better identify needs, guide interventions, and evaluate the impact of decisions and policies.
Learn more
The digital transformation is a historical process that touches all aspects of our lives and calls for a deep reflection on the role that our institutions can and should play.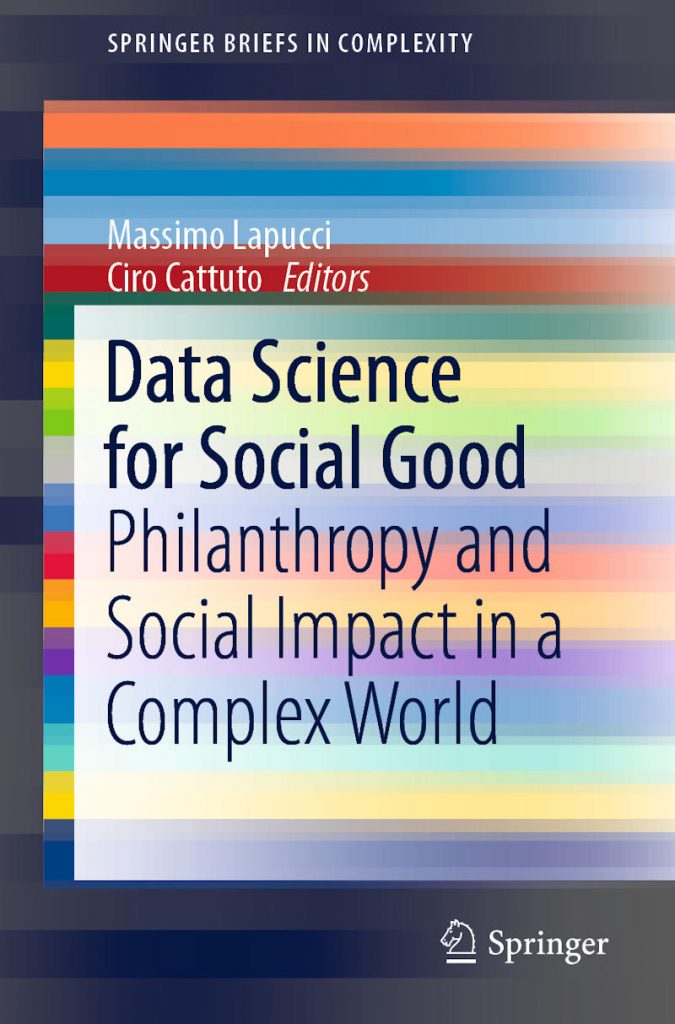 The Book
Data Science for Social Good:
Philanthropy and Social Impact in a Complex World
A collection of insights and shared experiences by pioneers and thought leaders of an emerging field.
Learn more
A longstanding commitment to the field of Data Science
Through its support to ISI Foundation, Fondazione CRT has invested about 44 million euros towards the Lagrange Project, providing over 800 young researchers with scholarships and research grants for projects on complex systems science and Data Science.
Learn more